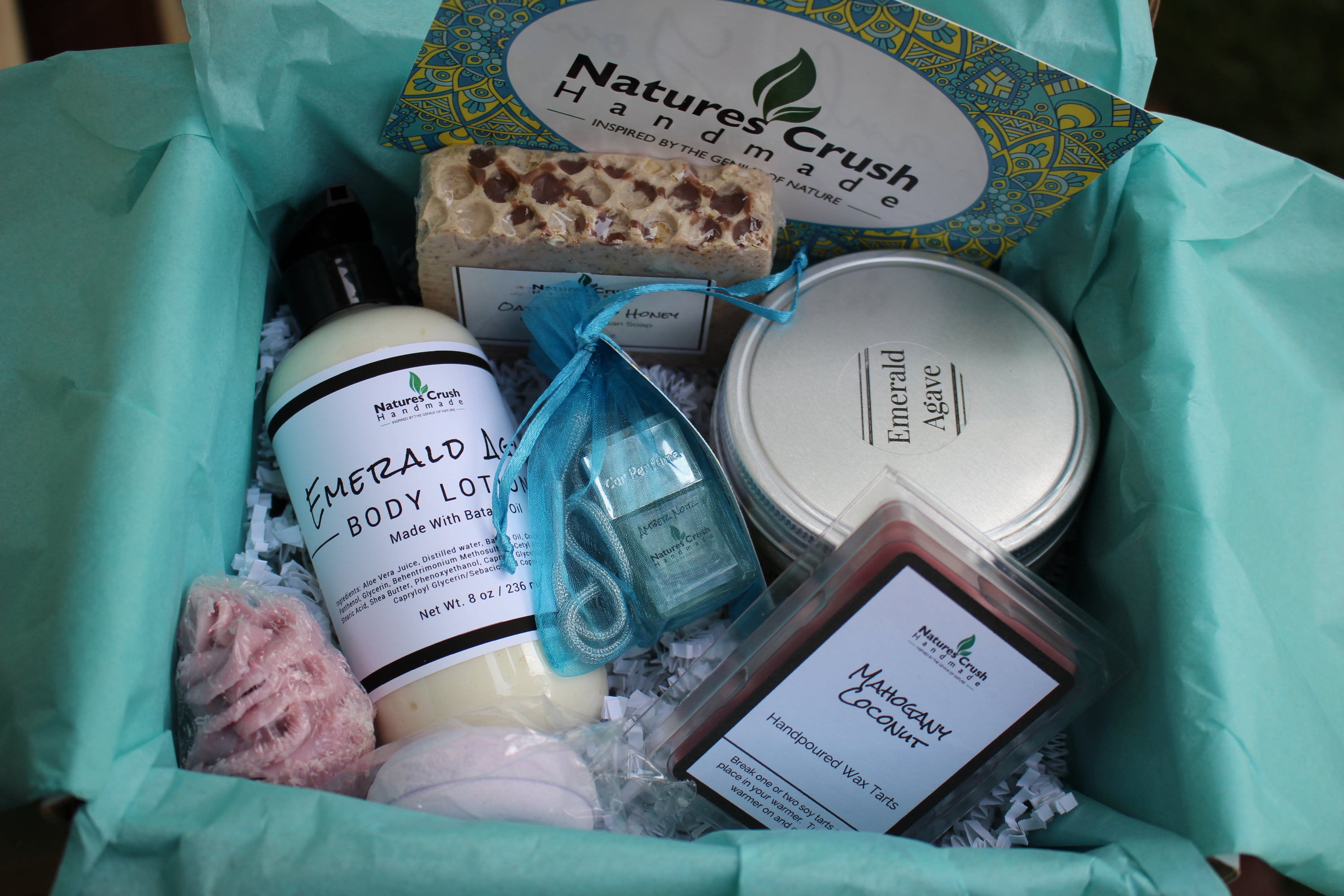 A Taste of Natures Crush Handmade
$35.99
Regular price
$50.00
It's that time again!  A "taste" of Natures Crush allows you to try some of our new products and/or scents.
You can choose the scent for the Body lotion and Body Scrub.  The remaining items will be a selection of different scents for you to explore.
You will receive:
(1) 8 oz Body Lotion with Banana Oil.  ($12 value)
(1) 10 oz Camellia Oil Body Sctub ($18 value)
(1) 5 oz Artisan Soap ($6- $9 value)
(1) Shower Steamer Sample ($1.25 value)
(1) Mobile Diffuser ($8 value)
(1) Six count wax melt/tart ($5 value)
(1) mini cupcake soap (while supplies last)
A value of OVER $50!
SHIPPING IS FREE!
For a very limited time only
A Taste of Natures Crush Handmade

$35.99

Regular price

$50.00