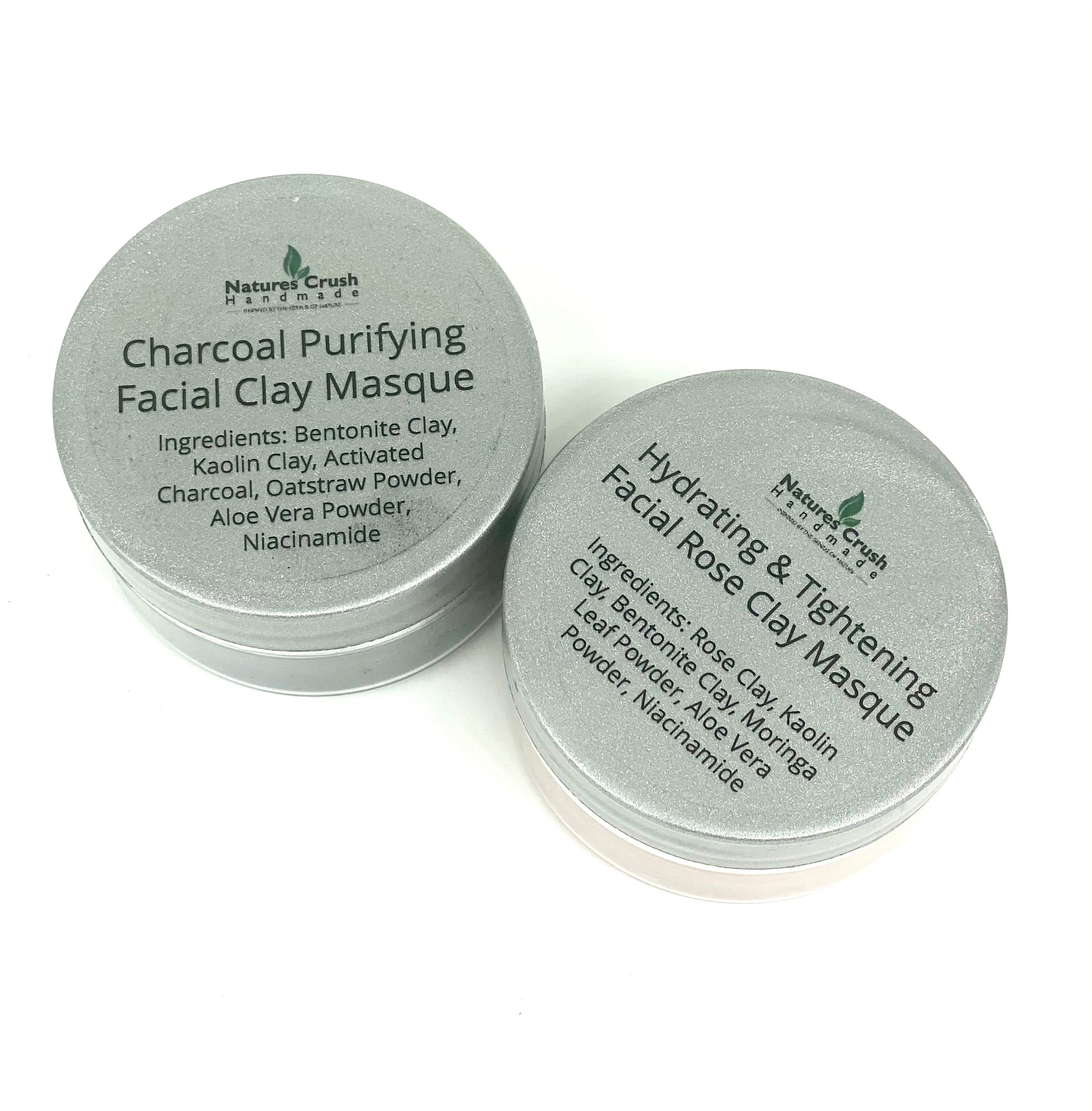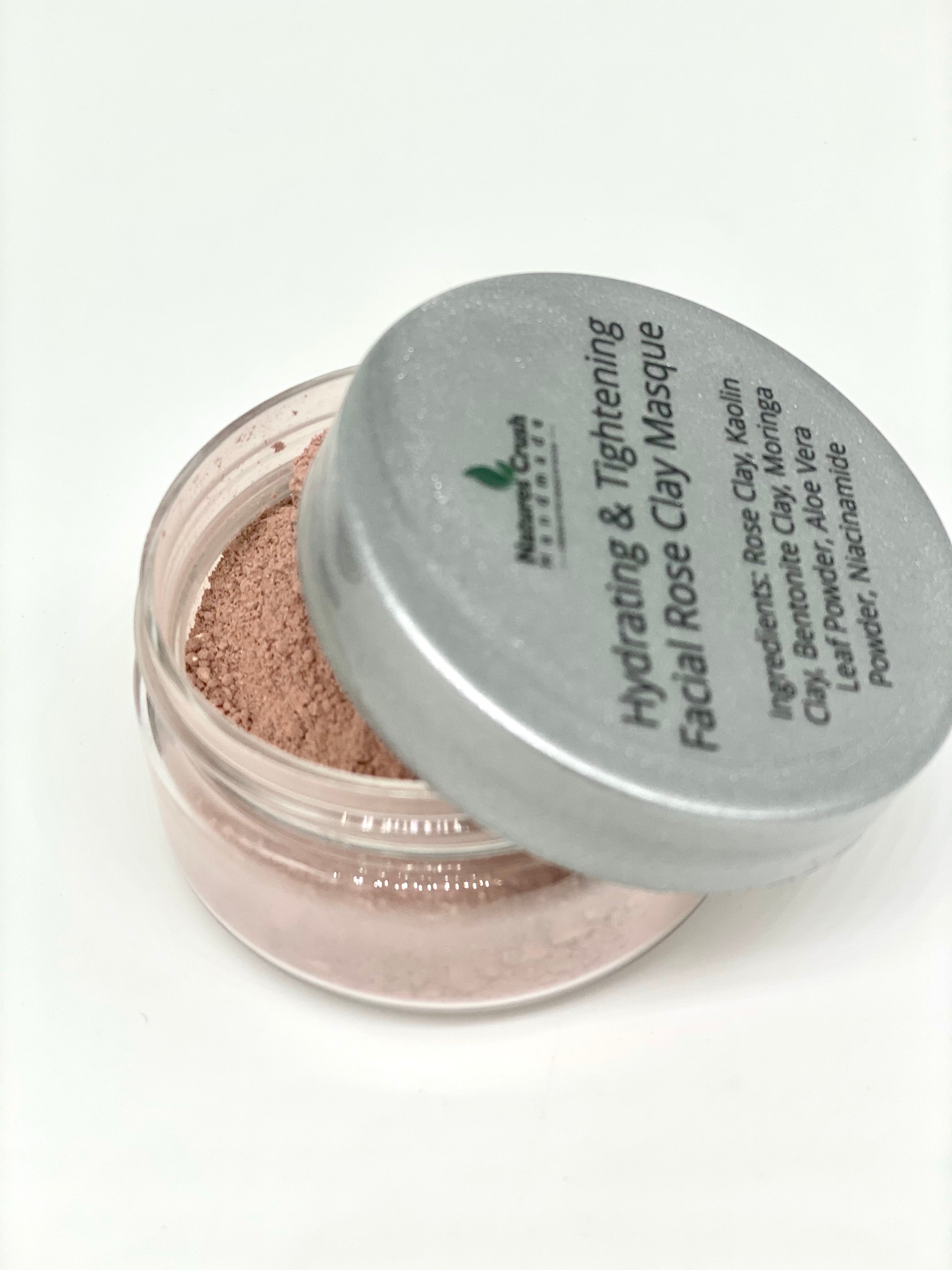 This part of your facial routine can be done when you feel like you need a deeper cleanse.  Take it a step further and light a few candles, dim the lights and RELAX.  You can use a clay masque up to two or three times a week.  Masques help to slough away dead skin cells and promote youthful skin.  Clay masques have also been known to promote blood circulation to the skin which increases regeneration of skin tissue.  
We offer two types of Masques.  The Hydrating & Tightening Rose Clay and the Charcoal Purifying masque.  Both masques include Niacinamide which is known to improve skin tone and texture.  
The masques are dry so you will need to scoop 1 Tbsp of clay into another vessel (included) and hydrate the mask with a small amount of water or rosewater.  You are looking for a paste consistency.  If you used too much water, add clay and vice versa.  Using your masque brush, apply the masque to your face until fully covered (not covering eyes or mouth).  Allow masque to dry (about 20 minutes), then rinse off.  Follow up with a moisturizer.
This jar should yield approximately 4 treatments.
Hydrating and Tightening Masque Ingredients: Rose Clay, Kaolin Clay, Bentonite Clay, Moringa Leaf Pwder, Aloe Vera Powder, Niacinamide.
Charcoal Purifying Masque Ingredients: Bentonite Clay, Kaolin Clay, Activated Charcoal, Oatstraw Powder, Aloe Vera Powder, Niacinamide.
Beautiful photo taken by @imageocd
Facial Masques (Dry)