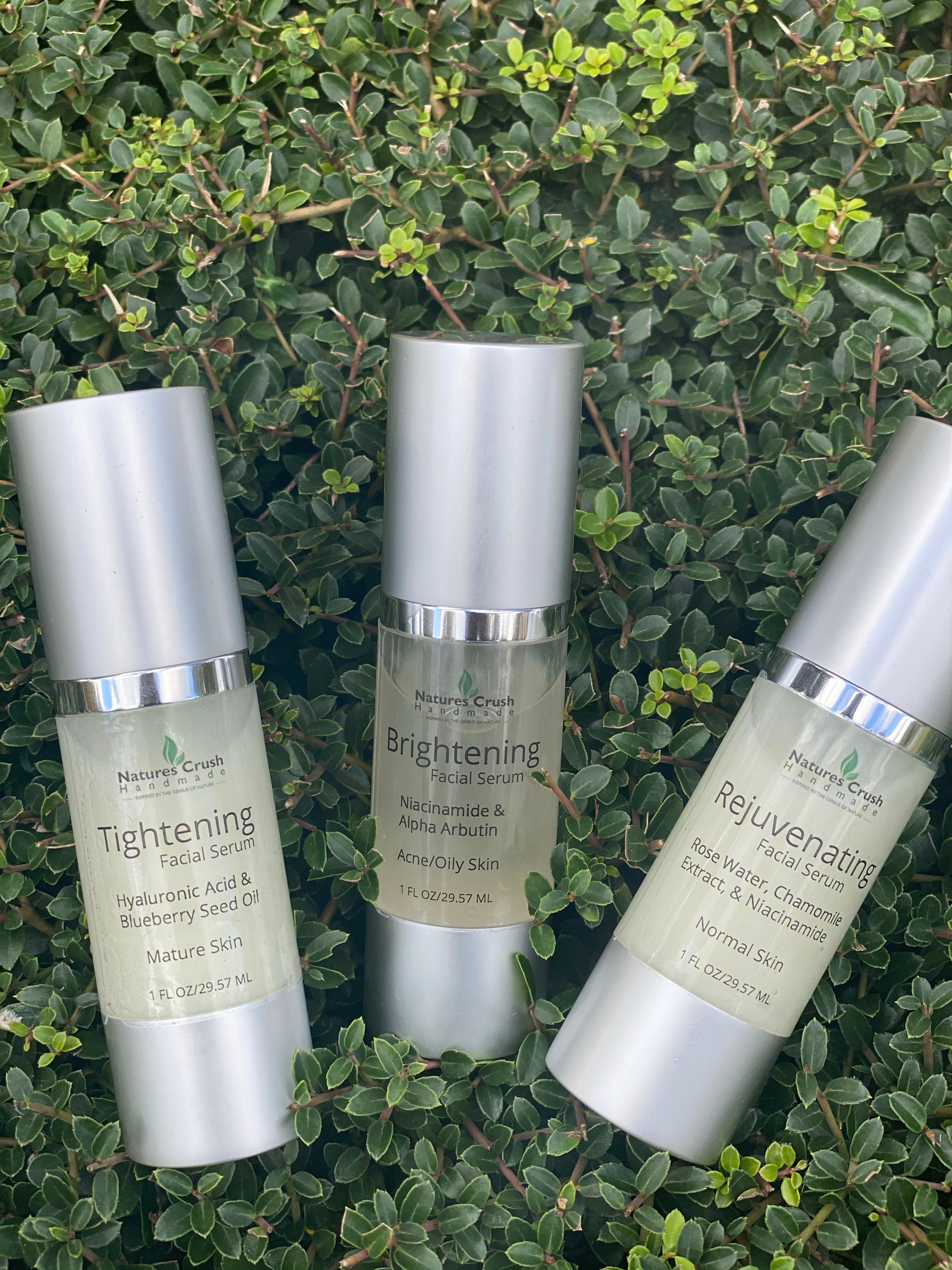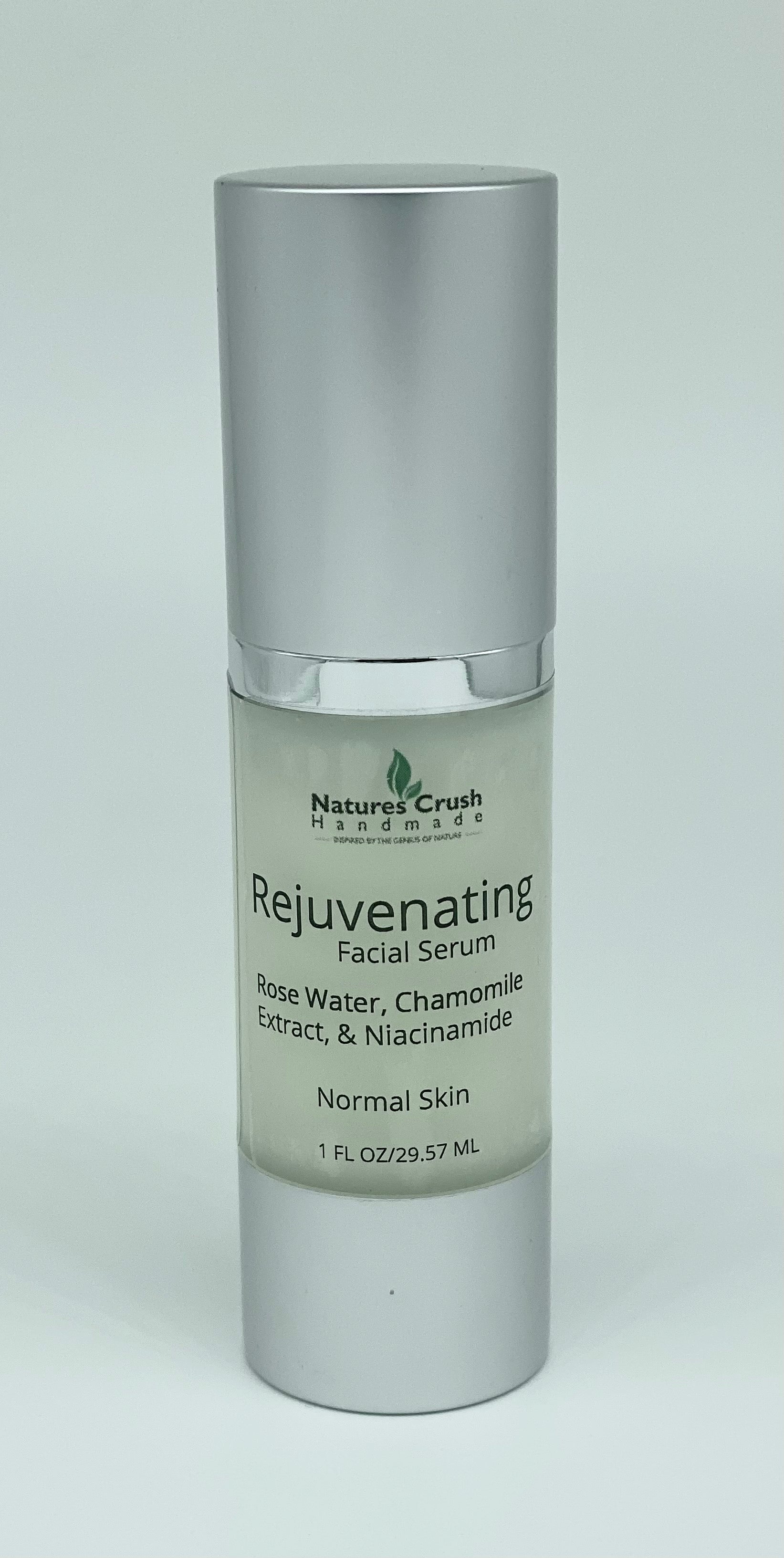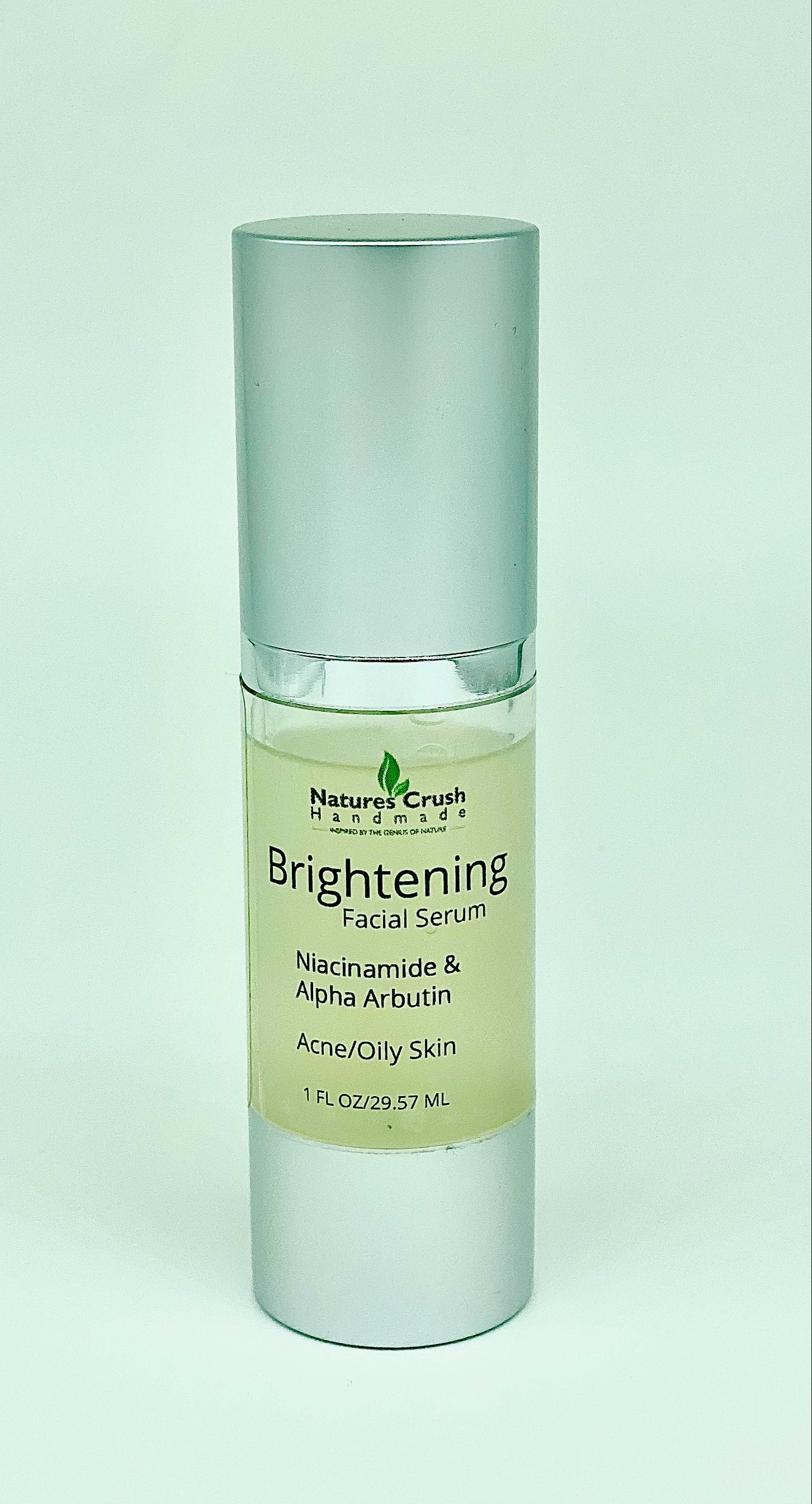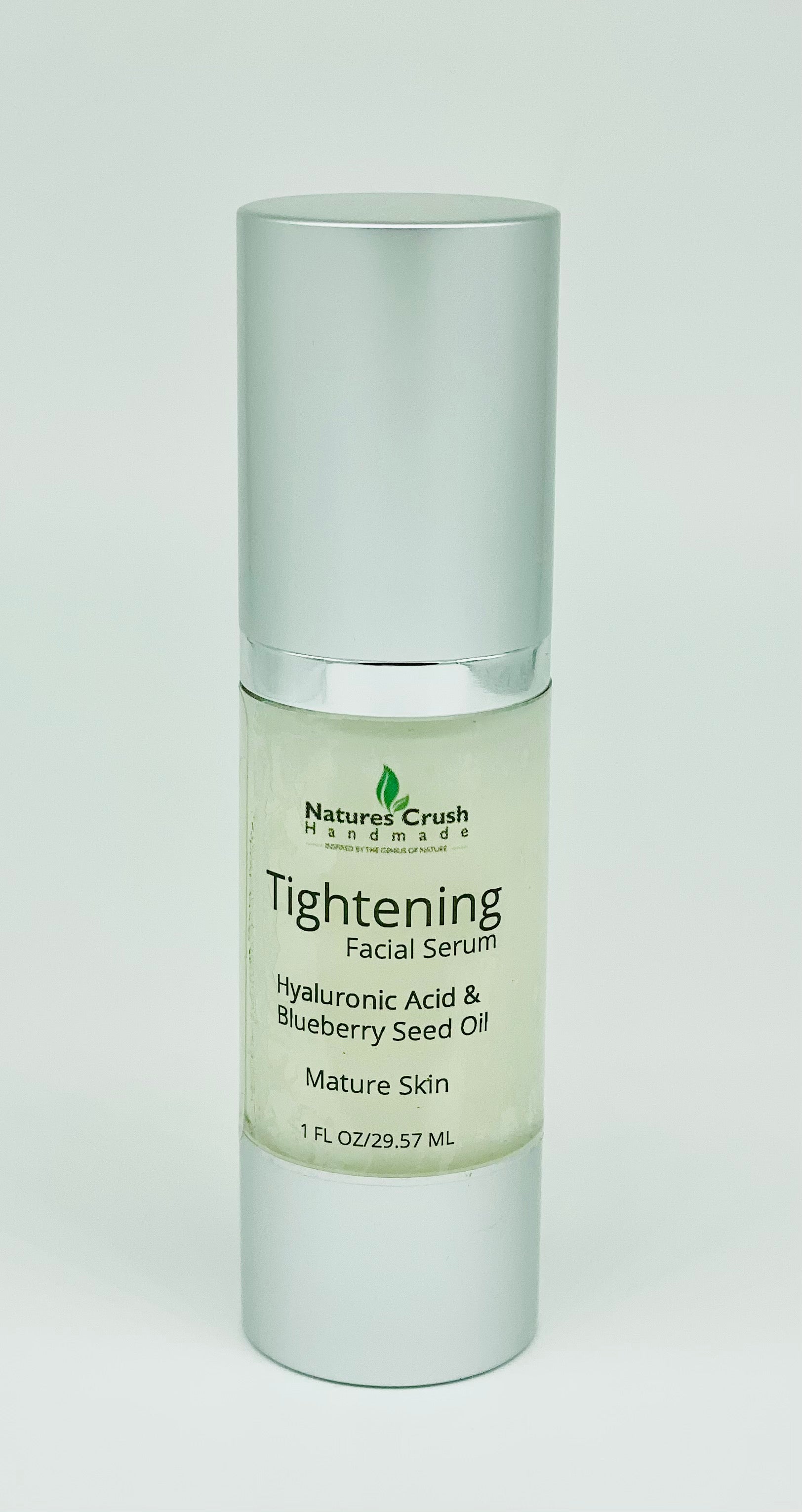 Facial Serums are the third part of your evening facial care routine.  These products contain ingredients that are known to help with certain skin issues.  After you have toned your skin, massage a few pumps of the serum onto your face.
Rejuvenating
Great for most skin types.  This serum is chock full of extracts that are soothing, hydrating and calming.  Niacinamide is known to help minimize pore appearance, hyperpigmentation, reduce fine lines and wrinkles and so much more.
Ingredients: Ingredients: Aloe Vera Liquid, Rose Water, Cucumber Extract, Chamomile Extract, Mushroom Extract, Dragonfruit Extract, Propanedial, Lactobacillus Ferment, Panthenol, Niacinamide, Allantoin, Hyaluronic Acid.  
Brightening
Great for acne-prone skin with hyperpigmentation.  It has Alpha-Arbutin which is a natural lightening ingredient that promotes an even skin tone.  Hyaluronic Acid is an amazing humectant that is very moisturizing.  It helps prevent the over production of oil that clogs pores and causes breakouts.  This Serum also has Allantoin which is extracted from plants such as beets and chamomile.  It helps add moisture to the skin and promotes brighter, glowing skin.
Ingredients: Ingredients: Distilled Water, Aloe vera Liquid,  Propanedial, Mushroom Extract, Dragonfruit extract, Lactobacillus Ferment, Panthenol, Niacinamide, Alpha-Arbutin, Hyaluronic Acid, Allantoin. 
Tightening
Great for mature skin.  The sole purpose of these ingredients is to tighten the skin.  When skin is firmer, you have a more rejuvenated appearance.  Blueberry seed oil has a long list of skin benefits that has been known to treat psoriasis and excema, maintain skin elasticity, and  help to repair cells which provide a glow to the skin.
Ingredients: Ingredients: Distilled Water, Blueberry Fruit Essence, Blueberry Seed Oil, Propanedial,Asparagus Officinalis Stem Extract, Nannochloropsis Occulata Extract (and) Pullulan, Hyaluronic Acid, Phenoxyethanol (and) Ethylhexylglycerin, Polyacrylate Crosspolymer-6.
Disclaimer:  The formulators here at Natures Crush Handmade, are not Aestheticians, Estheticians, or Dermatologists.  We cannot make claims about our products.  We can only inform you of the benefit of the ingredients according to research.
These products are for external use only.  A consultation with a physician is recommended for serious skin conditions.  If you develop irritation from using the product you should immediately discontinue use.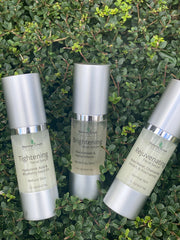 Facial Serums