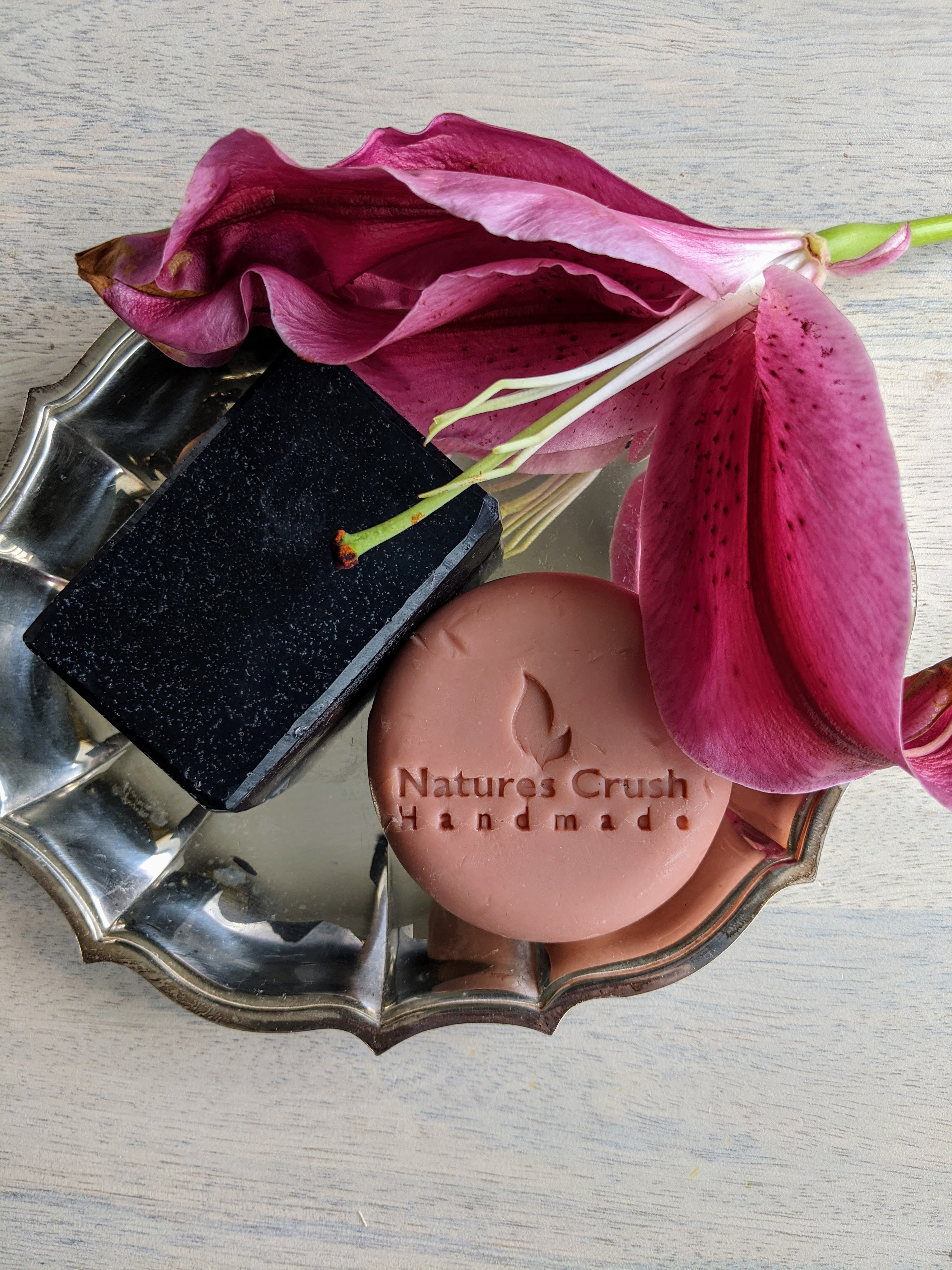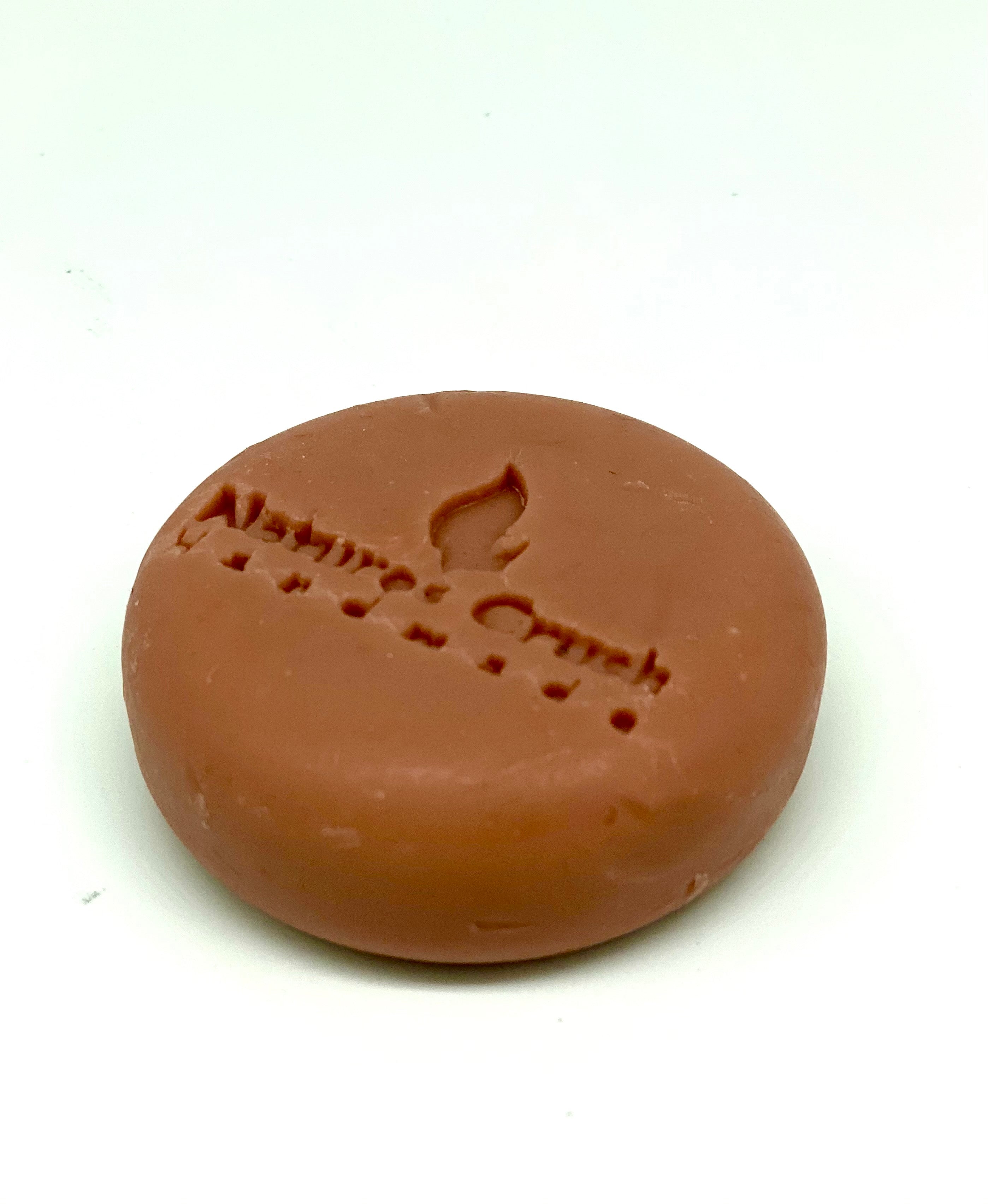 Cleansing is an integral part of your skin care routine.  We recommend using the double cleaning method.  Start with the Oil Cleanser, then follow up with one of our cleansing facial soaps.
Our facial soaps are not drying to the skin.  Unlike commercial soaps, handmade soaps keep the glycerin (humectant) intact.  We offer two different types of facial soaps.
Both soaps are round facial bars.  Each bar weighs approx 2 oz.
Activated Charcoal / Tea Tree / Tamanu Oil
Activated Charcoal:  Cleanses the skin, unclog pores, removes deeper impurities, and dead skin cells.  This help to skin to feel smooth, supple, and even-toned.
Tea Tree Essential Oil: Using Tea Tree Essential Oil for acne is a very popular and highly effective option.  It contains antibacterial properties and offers a soothing quality.  Research even shows that "tea tree oil can be just as effective as benzoyl peroxide for the treatment acne, but with less irritating side effects."
Tamanu Oil:  This oil has wonderful wound healing and skin regeneration properties  It is rich in antioxidants, which have been shown to be beneficial in the treatment of acne, as well as scarring.  
Rose Clay and Coconut Milk
Rose Clay: Gently coaxes excess oil out of your shinto help prevent clogged pores.  It gently cleanses and draws out impurities while moisturizing.
Coconut Milk has high levels of Vitamin C which helps maintain elasticity and flexibility of the skin.  It is rich in copper and prevents wrinkles, sagging skin and age spots.
Full ingredient list:
Activated Charcoal and Tea Tree Ingredients: Olive Oil, Palm Oil, Coconut Oil, Distilled Water, Sodium Hydroxide, Castor Oil, Tea Tree Essential Oil, Tamanu Oil, Activated Charcoal, Sodium Lactate.
Rose Clay and Coconut Milk Ingredients: Olive Oil, Shea Butter, Coconut Oil, Rosehip Oil, Jojoba Oil, Rose Clay, Coconut Milk, Kaolin Clay. Lavender Essential Oil, Geranium Essential Oil
Beautiful photo taken by @imageocd
Facial Soaps