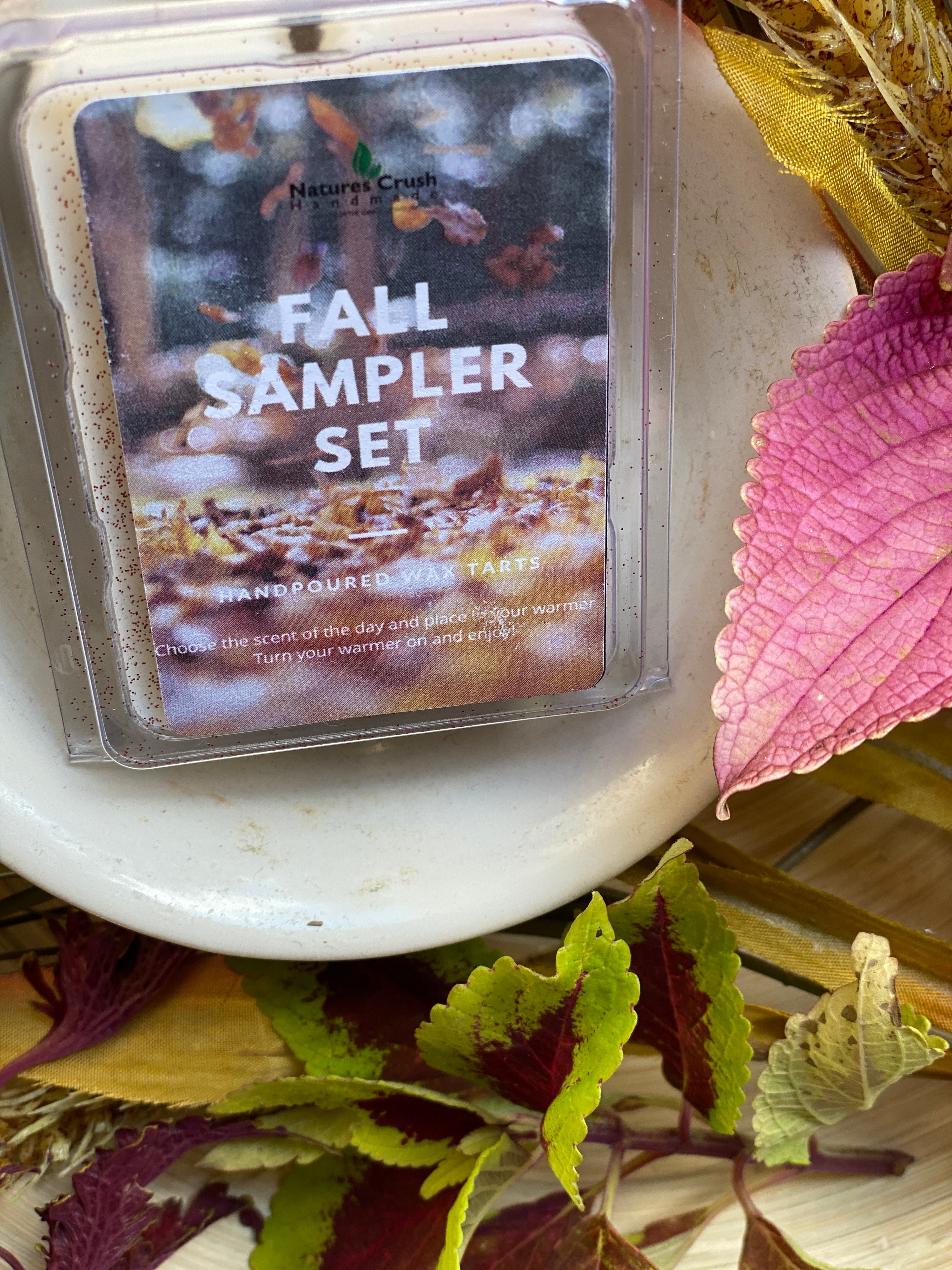 Fall Sampler Set (Wax Melt)
Wax melts are wonderful when you want the home aromatherapy without the flame.  The wax melts should be used on a wax warmer.  You can use one or combine two melts to form your own scent.
This sampler set includes 6 different scents for your enjoyment:
Spicy Maple Forest
Perfect Autumn
Cozy Sweater
Good Morning Fall
White Tea and Sage
Hot Chocolate
Scent Descriptions can be found here. 
Fall Sampler Set (Wax Melt)