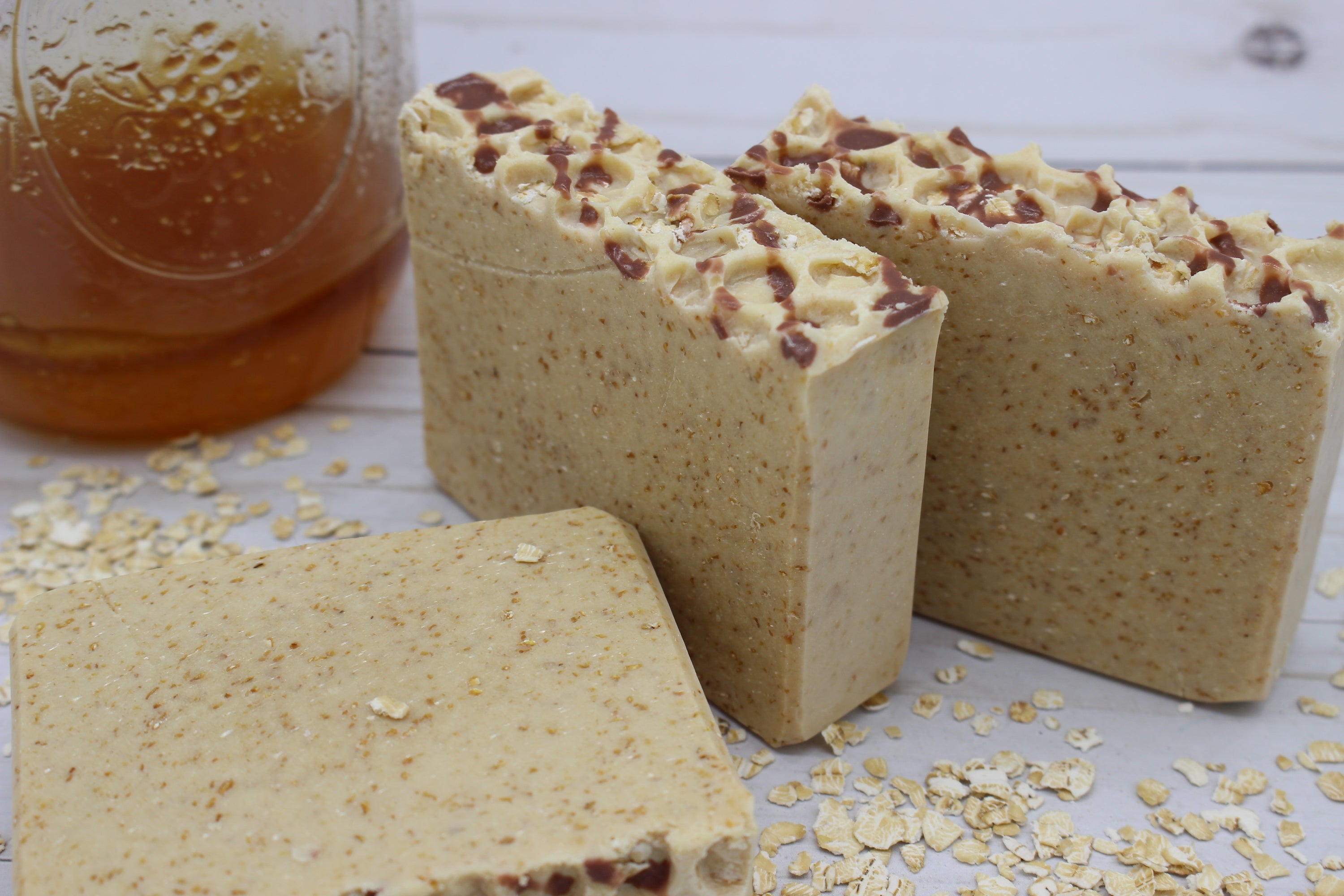 Oatmeal and Honey Artisan Soap
Indulge your skin with the luxurious benefits of Oatmeal and Honey Artisan Soap! Perfectly blended with ground oatmeal for gentle but effective exfoliation, local honey for natural hydration and luscious lather for softened skin, you can trust that only premium ingredients have been used in the production of this classic staple for your skincare routine. Enjoy the decadent aroma of this expertly crafted soap and enjoy the peace of mind that it was created in a smoke and pet free environment.
Soap ingredients: Olea Europea (Olive) Oil, Cocos Nucifera (Coconut) Oil, Elaeis Guineensis (Palm) Oil, Distilled Water, Sodium Hydroxide, Ricinus Communis Seed (Caster) Oil, Prunus Amygdalus Dulcis (Sweet Almond) Oil, Ground Oatmeal, Honey, Fragrance.



Oatmeal and Honey Artisan Soap